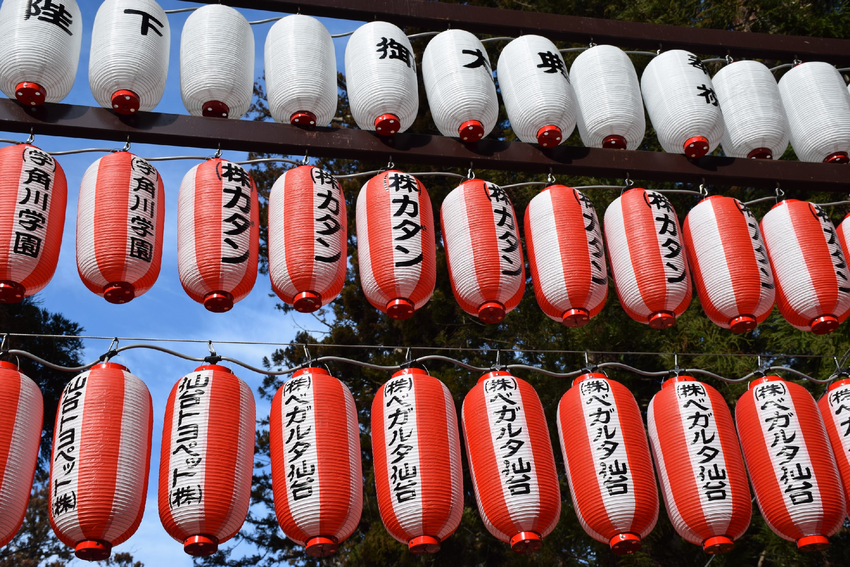 I forgot that a city in Japan can be very large. When I arrived in Sendai, I had no idea that the City would be so big. It has 1 million inhabitants, half of Paris, and yet it is considered an average city in Japan.
So I left the small town of Aizu-Wakamatsu for a big city.
I chose to stop in Sendai for two reasons :
- I wanted to see how the city recovered from the 2011 tsunami and the Fukushima explosion (it's not very far if you look at a map). On this point, I have the impression that nothing happened because the city is normal.
- I had plans to visit the Nikka whiskey distillery which is a few kilometers from Sendai. I went there, I visited the facilities, it's always interesting. And of course I could go through the factory store !
I also visited the city a bit. I really liked the Osaki Hachiman temple which is classified as a national treasure. Its entrance in old wood is magnificent, and the temple itself is very colorful thanks to the lacquers used.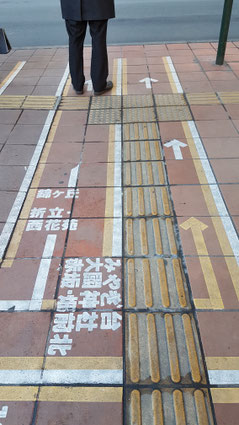 Figurent au sol deux files à respecter pour prendre deux bus différents. L'une d'elle est la bonne pour aller visiter la distillerie. Mais comment fait-on pour savoir quelle est la bonne lorsqu'on ne lit pas les kanjis japonais ?