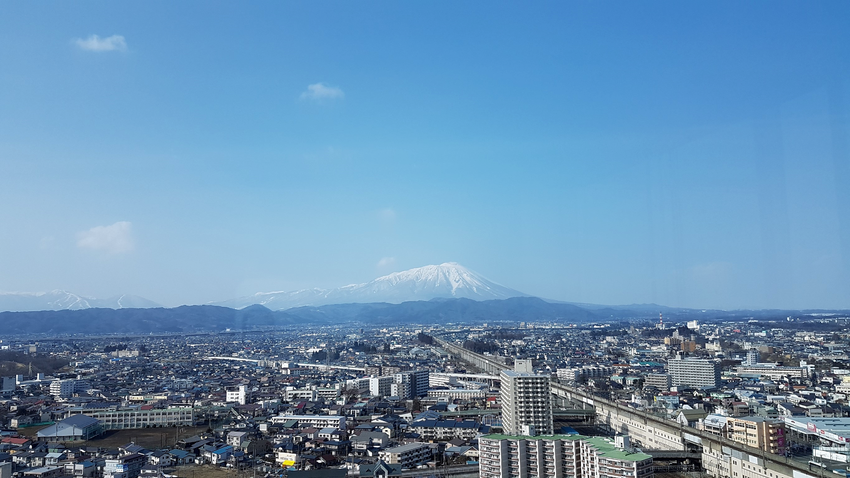 Here I am further north, in the small town of Morioka. Its name is known but few tourists stop here, it's mainly a railway junction. It's also true that there are few tourist attractions.
I took advantage of the first day of good weather, which allowed me to make a great tour : to see the park of Morioka, to walk in streets where buildings of the Edo era have been preserved, to visit the hand of the devil (a temple would have a rock where the devil would have laid his hand - we see nothing in fact). Time flies by walking leisurely.
On the second day, however, bad weather arrived. At the start of the snow then rain in the middle of the day. It is therefore difficult to spend the day outside. It's time to either visit the museums or go shopping. I took the second option : I was able to buy what was necessary to cook Japanese cuisine. I also noticed that in stores it is no longer possible to buy masks, they are robbed. Japan awaits the arrival of the coronavirus, like France, moreover.