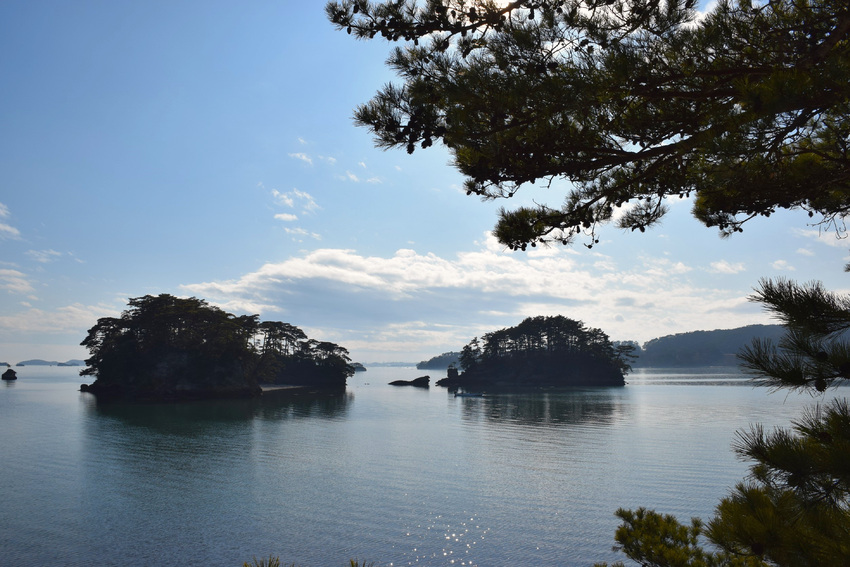 I like it when the weather is wrong in my favor. Instead of raining as expected, the weather was good. And that's good, my program today planned to go to Matshushima.
It's a village on the coast north of Sendai. At this time of year it was a good idea to go there as there was hardly anyone there. On the other hand, from March until November, there must be crowds of tourists. And so the place will be less peaceful for sure.
There are few things to do, but they are worth taking time and dragging on. There are two beautiful temples, superb, classified national treasures.
There is of course the promenade by the sea to enjoy the view of the islands, and then there is a long bridge in red lacquer which allows you to go to the largest island in front of the village. It's a kind of wild park with different views of the sea.
You can spend the time you want to enjoy the scenery, and then return to the village to taste oysters, it's the local specialty (for me they were prepared in different ways : hot in its shell, returned in the sauce soy and on a bowl of rice, and finally breaded) It should be noted that Asian oysters are more fatty and have a less iodized taste than those which we eat in France.