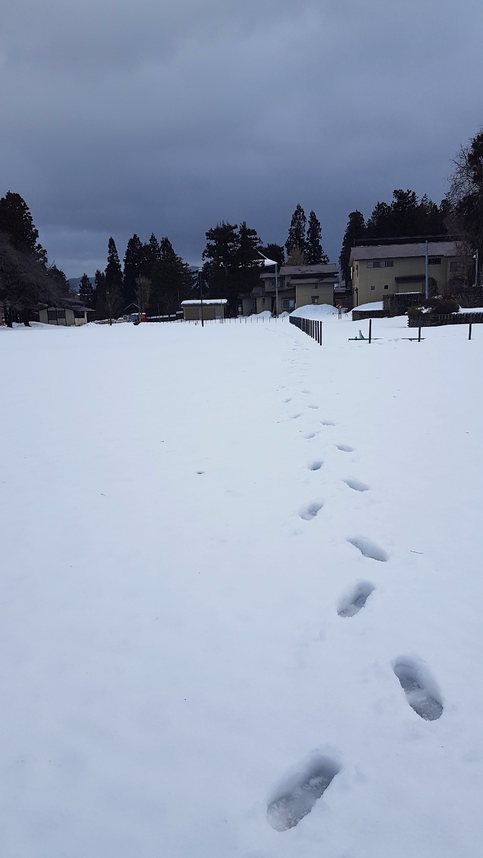 It was finally down to the west coast of Japan that I encountered winter. After 12 degrees and the sun in Aomori, I had 2 degrees and snowstorms all day.
Protected by my Canadian equipment, I set out to discover the sites I had spotted : the castle and the Choshoji temple. I walked a few kilometers under the snow showers.
The castle at this time of the year is rather banal. By cons in spring it is one of the most famous places in Japan to admire the cherry blossoms :
So obviously in February it is difficult to see cherry trees. But this is how is the castle and its park and the attendance of the place in this season :
And I was very happy to discover the Choshoji temple, it is one of the most beautiful temples I have seen since I have been in Japan. It has the particularity of being from the beginning of the Edo period (around 1600 AD) and of not having burned !
I was absolutely alone to visit it, which with the snow gave it charm. The monk who lives there was surprised to see me, there must not be many visitors, and offered to visit the interior of the temple. I stayed there a long time because the place is really good.
I then went up to the heights to take photos of the city :