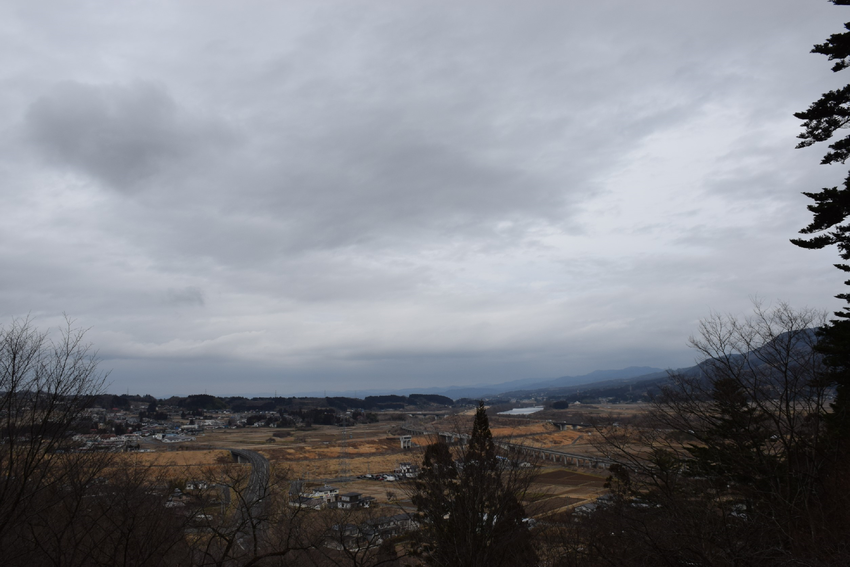 I stopped at Hiraizumi on my way north. It's a big village that interests me because it played a very important role in mid-medieval times.
Imagine that in 850 AD, Buddhist monks wished to create in the hills near the village, the terrestrial paradise of Buddhism to welcome in particular the souls of warriors who died in combat and allow them to reach nirvana. In the heyday there were over 300 temples built. Unfortunately a fire (a big class in Japan) almost destroyed everything except ...
Except the Chujon-ji : a small temple gilded with gold, decorated with black lacquer and pearls, which represents the big Buddha, accompanied by Jizo (the protector of the souls of dead children) of the goddess Kannon and others guardians. Photos prohibited !
This temple has escaped the flames and can be seen in a fireproof building. Beyond its spiritual symbol, it's a true work of art. It may be small, we stay there for a good half hour to observe it.
That is why I spent more than half a day walking around this huge sanctuary, because other temples have been built. There was hardly anyone, for my greatest pleasure.
At the end of the day, I settled in a traditional Japanese hotel : room with tatami mats, and traditional Japanese dinner (full of dishes based on fish, flans, meat, eel etc ...)