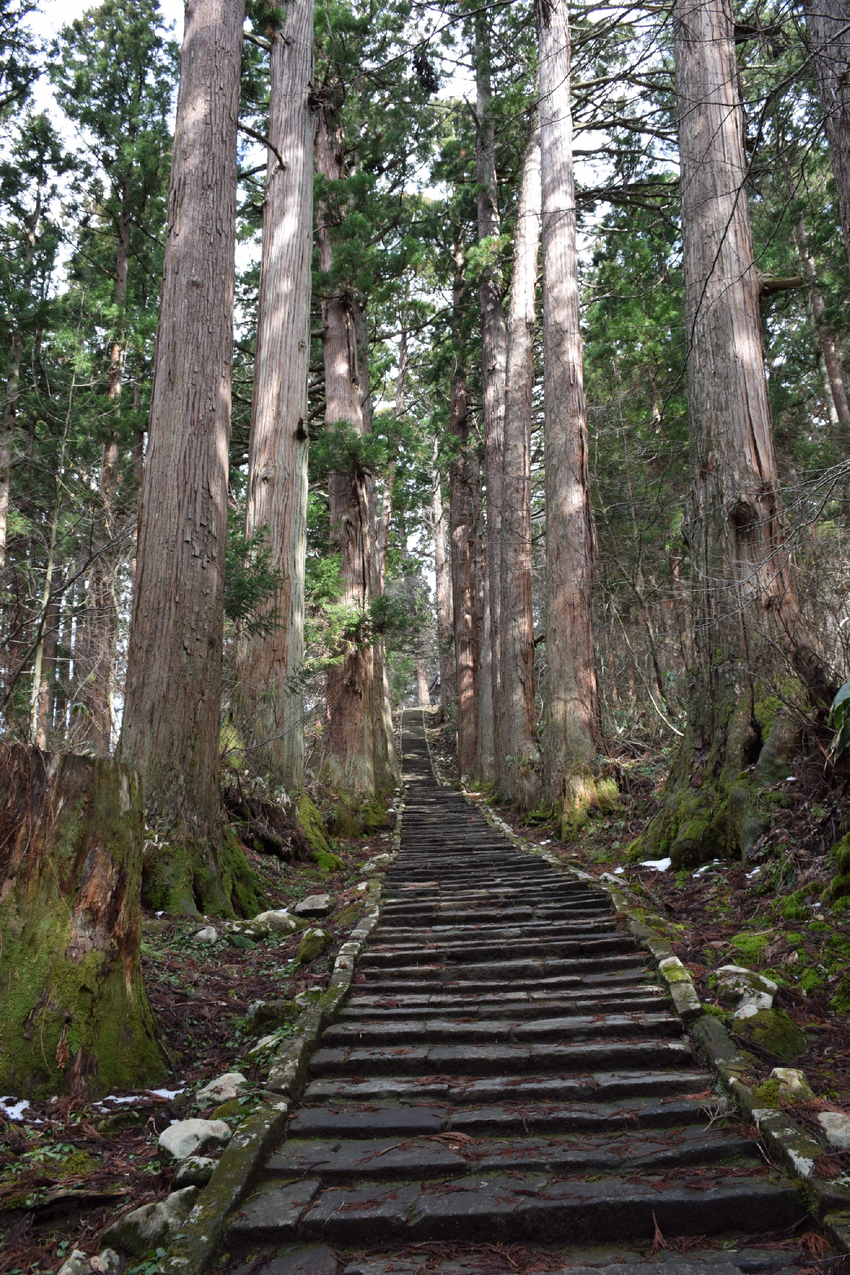 I went for a hike in the mountains a few dozen kilometers from Tsuruoka.
I took a pilgrimage path "sankan sando" which connects the three mountains of Dewa : Mount Haguro, Mount Gassan and Mount Yodono ".
The crossing of these mountains would represent in Buddhist religion death and rebirth.
For my part, I stopped at Mount Haguro at 414 meters above sea level, because in this month of February, there is still snow and as the climbs are steep it can be dangerous to go further.
The climb is gradual and is done by stairs : the steps are not high but are narrow for a western foot. The progression is made in the middle of giant cedars which give a particular cachet to the place.
And taking into account the period, I was very alone on the pilgrimage routes, I had to meet three or four people in all.
It is a very nice hike which arrives at the top where one can of course pray in the temples, although most of them are closed. But the place has to welcome many pilgrims in summer.
I have selected a few photos for you :