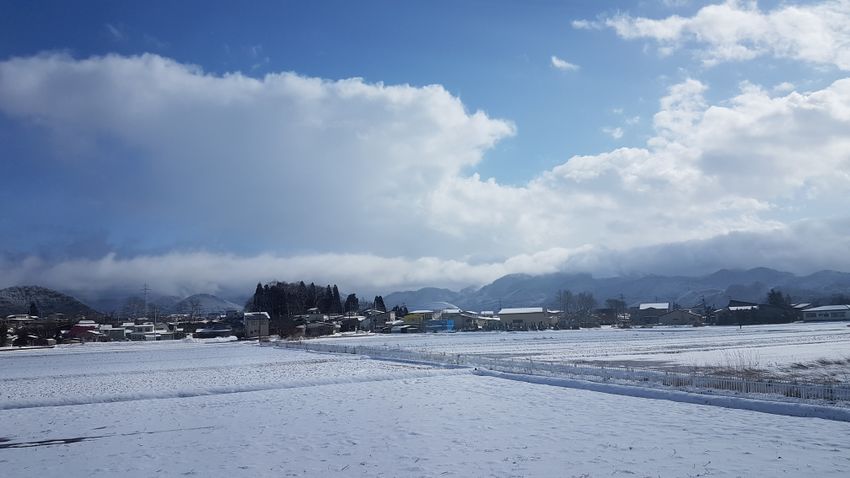 I left Aomori early in the morning by train in the middle of a snowstorm. The landscapes along the road were superb ! Absolutely all the vegetation was covered with snow, it was a real spectacle.
Arriving in Akita, I joined the west coast of Japan, and I begin a geographical descent towards my return, towards Tokyo.
There is not much to see in Akita, apart from of course its castle and an art museum on the works of the painter Foujita who lived in France in the 1930s. I did however walk around and I enjoy the calm of this peaceful city.
The next day I went south to go to Tsuruoka. I really wanted to see the Sea of Japan, so I started my afternoon with a walk by the sea, the weather was nice, it was great.
I then visited a small local aquarium which is famous for displaying jellyfish.