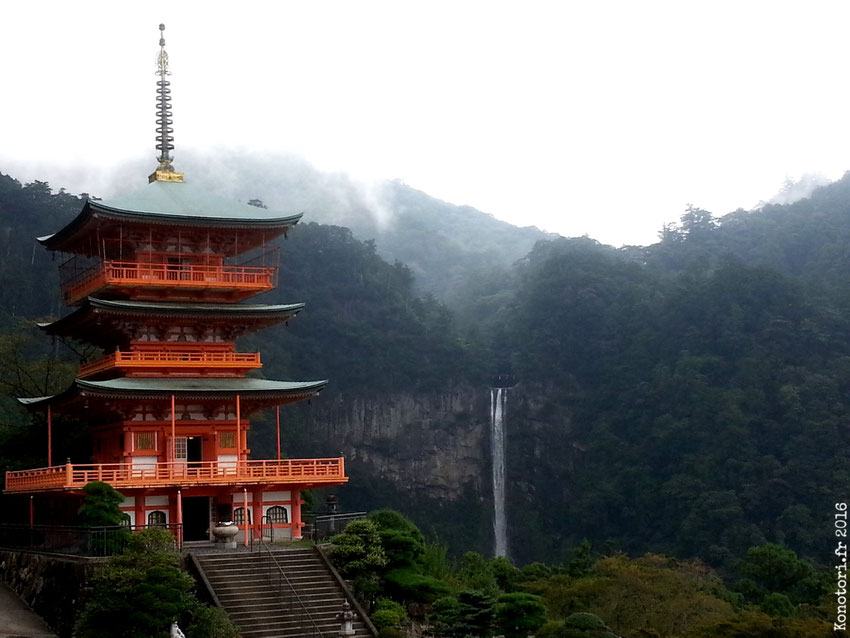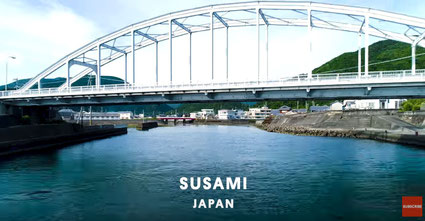 J'ai récemment découvert l'initiative d'une petite ville japonaise, Susami, pour attirer les touristes: sur proposition d'un facteur à la retraite, elle a installé à 10 mètres sous la surface de la mer une boîte aux lettres. Les plongeurs peuvent acheter une carte postale résistante à l'eau et plonger pour la poster. Un "facteur" est chargé de vider la boîte tous les jours.
I recently discovered the initiative of a small Japanese city, Susami, to attract tourists: on the proposal of a retired postman, she installed 10 meters under the surface of the sea a mailbox. Divers can buy a water resistant postcard and dive to post it. A "factor" is responsible for emptying the box every day.
Click on the image to see the video.
La ville de Susami est située sur la péninsule de Kii, au sud d'Osaka. Je me suis alors souvenu de mon séjour dans la péninsule en 2016. J'ai voyagé le long de la côte pendant dix jours en septembre ce qui m'a permis de profiter de la saison estivale.
The city of Susami is located on the Kii peninsula, south of Osaka. I then remembered my stay in the peninsula in 2016. I walked along the coast for ten days in September which allowed me to enjoy the summer season.
J'ai découvert la petite ville de Tanabe, qui est adorable. Ainsi que Shiharama qui est connue pour sa plage de sable d'Australie, la ville de Shingu départ pour le pèlerinage de Kumano Kodo et le très connu temple Nachi-san (en photo).
I discovered the small town of Tanabe, which is adorable. As well as Shiharama, which is known for its sandy beach in Australia, the city of Shingu departs for the Kumano Kodo pilgrimage, and the well-known Nachi-san Temple (pictured).
J'ai gardé un très bon souvenir de la péninsule de Kii, car le séjour a été très agréable mêlant les joies du bord de mer, la montagne, des villes à taille très humaines et la gentillesse des gens.
I kept a very good memory of the peninsula of Kii, because the stay was very pleasant mixing the joys of the seaside, the mountain, cities with size very human and the kindness of the people.
En plus la ligne de train JR est très pratique, car elle longe la côte et permet de s'arrêter dans les principales endroits méritant d'être découverts.
In addition the JR train line is very convenient as it runs along the coast and stops in the main places worth discovering.